Most sophisticated, innovative and user friendly online test platform and promises to its clients to help them automate their online examination process completely. From registrations of students to creating test paper for them by uploading of question paper on its own - everything is in the control of our clients.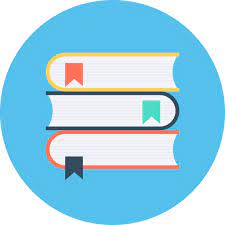 Subject Wise
Analysis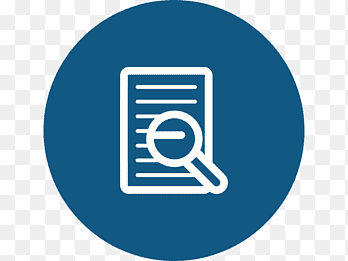 Topic Wise
Analysis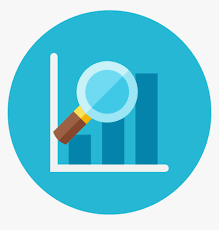 Sub Topic
Wise Analysis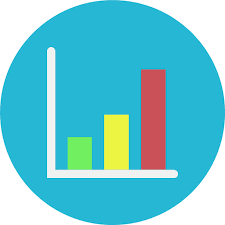 Graphical
Representation
Deep Dive In Depth Performance Analysis
Pdf ,videos and day to day reading activities to enrich your knowledge and prepare for exams with downloadable content
Overview
In this age of information technology, students are very well familiar with the internet and computer. So internet based education system is getting popular day by day. Continuing on the same trend, the web/internet based online tests are also the latest vogue, and so the requirement of the time. Now, every year different educational establishments are preferring to go for web/internet based online tests for their different examinations. But this used to be a challenge for even the best of educational institutions, until very recently. To match these needs/expectations, Yoctel is committed to deliver most sophisticated, innovative and user friendly online test platform to its customers to help them automate their examination process completely. So apart from the solutions for traditional examinations, we also provide online test/examination platform with some unique (never before) features. This application has profile pages for students as well as faculty members, so social interaction is also possible through it keeping them in touch and updated about the activities which are going around.
Advantages of online Test
Conduct a hassle free web/internet based online test in your own from your institution itself using Yoctel's Online Test Manager (OTM).
Upload full test paper in your own, minutes before the scheduled test time using Yoctel's Online Test Manager (OTM).
Even any authorized person can conduct a hassle free online test using Yoctel's Online Test Manager (OTM) in case of absence of administrator.
Analyze the performance of your offline exam students and online exam student on the same platform.
Performance analysis on different indices for the students (individual/group of students) as well as for the faculty.
Graphical as well as tabulated analysis on batch/section wise, subject wise, topic wise, test paper wise and many more indices wise in most innovative way.
Report in the form of various meters to help student get complete idea about their strengths and weakness i.e. Accuracy meter, Status o' meter, Speed o' meter, Latent o' meter etc
Student can see his/her performance on his/her own online profile page.
Parents can also see performance of their children whenever required.
Management team of various education establishments becomes completely independent of conduct online examination
Student's as well as faculty's profile pages will contain all the relevant information related various test, results/performances and analysis etc.
Administrators will be able to manage all the tests, student as well faculty, their profiles, records, tests, performance analysis etc through their accounts.
Assign test to the students which they need to take at fixed date & time, within certain time interval/duration and any time during the session (open for any date).
Features
All-In-One Testing Platform
Deliver any form of tests and assessments to suit your testing needs such as school or institute assessments, tests for skills assessment, certification, pre-hire testing, and employee evaluation.
Simulated tests to provide an experience of the real exam
Features all the question formats that have appeared in entrance examinations to ensure that you get an experience that is as close to the exam as possible.
Centralized Administration
Provides a powerful centralized dashboard to manage all your tests, quizzes, and assessments. Create tests, register students, set marking, assign students, and view reports - all from a single administration cockpit.
Ease of Uploading Question paper & Intuitive Test Creation
Question paper as in word file can be uploaded within minute's time, create tests and offer to students globally.
Image and Equation Support
Support any image file in word or mathtype/chemtype equations easily.
Create any Exam Pattern
Keeping in view different exam patterns, any question type - MCQs, objective questions, essay type questions, skills-based questions, simulation questions as well as personality tests etc. can be easily integrated into a single assessment.
Adaptive Testing Algorithm
Adaptive scoring algorithm evaluates a response given by students and determines the right level of difficulty of a question to make sure the test result is a true measure of the individual's knowledge.
Enroll Students in Bulk
Enroll new students in bulk through excel sheet. Also automatically confirm them by sending an e-mail notification.
Make Money
Make subclients, offer their students tests from your panel and make profit out of it.
Blended Learning
Enhance your student knowledge by Offering Study material in form of reading content and video sharing.
Mobile/Tablet ready
Modern and clean responsive theme is optimized for almost any device - be it Mobile, Web or Tablet
Insightful reports to pinpoint your weakness areas
Provides an instant report on completion of each assessment to help you understand the concepts you're struggling in and suggestions on how you could improve them.
Flexible branding
Personalize your Student panel with your own logo and your own sub-domain name to keep the identity of your Institute.
Merge your Online and Offline Test Results
Upload test result Excel from Yomark on EOA platform and get comprehensive analysis for online/Offline Test takers.
FAQ's
What is EOA?
This is a web based application for conducting online test or survey. EOA is a very comprehensive application to cater any kind of requirement for online test. This can help you conduct Test, Quiz, survey, or provide online assignment to your student. Read the overview and features of the online test platform.
What are the advantages in opting EOA?
The candidate can review or re-answer any question at any point of time during the examination.
The candidate can change the option of the answer during the exam duration and it is one of the most important features of giving online test.
The candidate also has the option to mark any answer for review at later stage during the examination.
There will be a panel on computer screen showing all the question no's in different color scheme which will indicate which are the questions answered, left unanswered and marked for review.
Candidate gets the flexibility in giving the exam date as per his/her convenience if assigned for 24*7.
It will make Candidate feel confident on use of Information technology.
Cost and Time reduction
Is it available on OTP (One Time Payment) or SAAS (Software as a Service) or PPU (Pay Per Usage) ?
EOA is available in all three options. This is one of the best online test platforms in the world because it is developed after very long research using huge worldwide sample space of question type and test type. So it is a costly affair for the organization to get it developed. Hence depending on the budget and usage of the organization they can go with OTP or SAAS or PPU from YOCTEL.
Do we get admin control of the online test platform?
Yes, you will get admin rights for your account and you will be able to do all Admin related activities in EOA.
Can we upload questions ourselves or we have to send or mail to you?
EOA is the most advance online test platform in terms of the facility for uploading of question paper. You are provided an administrator's panel. Through this panel you can upload the word file of your question paper at one go. This is as simple as attaching a file while sending an e- mail!
Does it support multi language question paper
Yes! It supports any language in which a question paper can be typed on MS Word. But the indexing of questions or options and markers should be in the prescribed form.
What kind of questions EOA supports?
It supports almost all type of questions in general examiners use for online test. Few to mention-
MCQ single correct
MCQ multiple correct (Ref. IIT JEE 2011 Questions paper, CSIR (NET)-June -11)
Group MCQ single correct like comprehensions or data interpretation (Ref. IIT JEE 2010 Questions paper and CAT - 2010)
Group MCQ (multiple correct) like comprehensions or data interpretation
True and False
Integer Type (Ref. IIT JEE 2011 Questions paper)
Matrix match or the match the column type (Ref. IIT JEE 2011 Questions paper)
Linked questions (Ref. GATE -2011)
Assertion and Reasons type (Ref. UPSE CS - 2011 Prelims)
Can we upload questions in bulk through a single file or questions are uploaded one by one?
As far uploading of questions is concerned, this is one of the most advance online test platforms. It gives you not only the facility for bulk uploading of questions but also allows you to use the same word file of the question papers which you might have got typed for your class room tests! More over the software intelligently and automatically detects sections, parts their titles and instructions, questions, options, answer, and explanations and segregates them.
If I've taken EOA where it will be hosted? And what will be the URL?
The URL will be the link provided by you or a sub domain at your official website. If you don't have website then we will provide a sub domain at our cloud.
What are the provisions for security and secrecy of our questions uploaded for tests?
There will be written agreement between our client and Yoctel that Yoctel will neither use nor circulate the questions provided by you. Never the less the questions are stored in the database encrypting the major part of the questions. Hence even someone attempts to retrieve the questions directly from the database, will not be able to get usable data.
Who will register students we or students themselves?
The platform has administrator panel in this panel you are provided a facility for managing the students. Here you can register students one by one directly. Through a single excel file bulk registration can also be done. Moreover if you want you can allow visitors of the platform register themselves directly then approve later on.
Registration of students is paid? Is there any limit? How charges are applicable?
No! there is no charge on the registration of students! The charge is only on the creation of a test on an uploaded question paper and on the registered students when he/she takes the test. Ask for tariff plans
Is there any performance report which student can download for future reference?
Yes! A beautiful and a very compact report is generated after every test, Which the student (test taker) can download in .pdf format. This report contains tabular and graphical analysis of the students on various parameters. The report also contains the various meter displaying the status among students, Accuracy and the aptitude of the students.
What are the facilities available on the admin control of the EOA?
The admin facility provided with EOA covers a wide range of your requirement. Few to mention -
Dash board
Upload Question paper
Manage Students/Batch
Add student sequentially or in Bulk through Excel.
Send Message to student via mail & SMS.
Create test from question paper.
Classify paper on the basis of Subject, Module, Sub module & level wise.
Assign Marks to Questions according to the user desire.
Schedule Test for different user.
Create Grade On different Parameter.
Display paper Analysis on administrator's desire.
View & print Report of each user.
View answers response of each question.
Upload video or share notes.
Upload news & notice.
Change logo & header Footer of home page of your student panel.
How much time required deciding and conducting an online test containing approximately 100 questions? Assuming the question paper is already typed.
If the exam pattern is also already created then with a normal plus internet aptitude it will take two to five minute in the uploading of questions and at most five to ten minute in defining the rule for the test (classifying questions, marking scheme, attempt rules etc.) hence at most seven to fifteen minute is the maximum time your require to start from scratch.
How questions are displayed before the test takers? The complete test paper or certain number of questions at a time?
Currently four questions on a page are displayed. There is paging bar through which the students navigate different pages to get different questions. There are two options for students to answer a question. Students can select their correct option/s on the question itself. There is a virtual OMR sheet displayed throughout the test centre, which is available all the time (Which student can hide or make visible), irrespective the question number student is attempting. In this way test takers get both the type of environment- Online test and simulation of offline tests!

EOA also provides a facility at the admin end of our clients where they can set themselves the display type for example they will be able to set that questions are displayed one by one for a particular time or they can set the number question to be displayed.
What if while taking the test internet connection breaks?
For taking tests the internet connection is required only initially to start test paper and while submitting the test, in between there is no requirement of the internet connection. Automatically server will record your exam session attempted if connection breaks in between. Only last 5 minute session will be lost by default.
Can our test takers view their all previous test records and their analysis?
Yes. Every registered student when logs in get in to his/her profile, where every test record and reports are available for his/her own record.
Can we define marking schemes? If yes then what are the types of the marking schemes?
EOA handles almost all type of conventional and in use practices of marking patterns used for conventional MCQ tests and different type of psychometric tests. Some of the references are- MCQ with multiple correct and partial marking, negative marking, positive marking, marking of linked questions that is marks or evaluation of one question depending on the response of the previous question, matrix type or match the table type question in such type of question marks can be set on row basis or even on the basis of each cell.
Can we merge offline and online results? Can my offline users can see results at online platform?
Combined result can be declared along with offline examination candidates. Ask for merged online and offline plan from Yoctel so that offline students can view their tests results at online platform as well.
How will a candidate answer a question on Online Platform?
There will four options of each question. The candidate has to click one of the options using computer mouse which can be reviewed or re answered any time during the duration of the examination
How will a candidate come to know which are the questions left unanswered?
There will be a panel on computer screen showing all the question no's in different color scheme which will indicate which are the questions answered, left unanswered and marked for review.
What are the parameters of the analysis of the performance of the test takers?
EOA provides you analysis of the test performance with graphical representation and that too with different point of view, such as Student's point of view, Faculty's point of view, Directors point of view, parent's point of view, Institute's point of view etc. there is facility to get all these analysis on the subject or on a particular module of a subject or even on a particular sub module of a module of a subject. Difficulty level wise analysis is also available. Various innovative meters like Accuracy meter, Status o' meter, Aptitude o' meter, Latent o' meter etc. are never before available tools for you to help you analyze the progress, performance and psyche of your test takers.
Working