Overview of Question Bank Management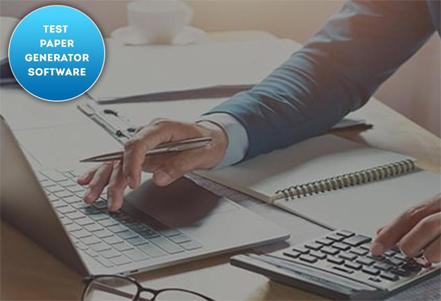 Chronon – Question Paper Manager and Test Paper Generator Software Question paper generator software is a remarkable solution for educational institutes and professionals. This software was developed to overcome the problems faced by schools or institutes that conducts exams on regular basis that is daily, weekly or monthly basis. Preparing the question paper is a tedious job as well as time consuming. So,Yoctel Chronon is designed to make things easier; test paper generator software the advanced question bank that enables you to improve the quality of your questions and assessments. It is a platform where a large number of questions are created and maintained in an Offline mode or online mode . So, when the students appear for exam the software randomly selects the questions from the question bank and a set of question paper ready for them to perform the exam with various SETS as per requirement of the organization .

Chronon!! Your own question paper generator software that has unique solutions in creating your own question bank and holds the capacity to generate the question paper in just a fraction of time.
Characteristics of Chronon
Why Should I use Yoctel Chronon - Question Bank Solution Software?
Now a day almost every educational institutes and professionals conduct test regularly which may either be biannually, annually or monthly basis to check the performance of the candidate. And so preparation of question paper becomes tough as no one has much time to devote. In such cases Question Bank Software is the most useful software owning various facility embedded in it such as generation of question paper in just a fraction of time. Generation of question paper in bilingual language and holds the capacity to store n number of questions accumulated in one place with N number of groups and sub-groups.Having the capacity of holding a large number of questions one can reuse it according to their desire and it checks the duplicacy of question and avoids repetition.It also has the facility to shuffle the questions and provide multiple sets of the same question paper. It enhances your question bank and improves the process of conducting the exam making it more robust and automated. Chronon makes your work easier and is a single window solution for all your problems.