A smart way to connect and communicate with your school/institute-Yoctel provides you with your own school information system which is in itself a complete ERP system. A web-based application software designed to introduce a conducive and structured information exchange environment for integrating students, parents, teachers and the administration of a school or college. Student Management System is an integrated internet and intranet based state of art application which allows an educational institute to manage complete student life cycle by handling each and every aspect of it more professionally, efficiently and effectively.

Fee
Billing

Smart
Attendance

Smart
Homework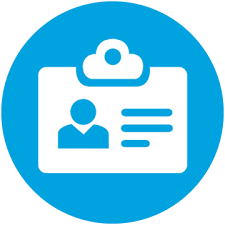 Student
Information
Overview
Student Management System
It is an integrated internet and intranet based state of art application which allows an educational institute to manage complete student life cycle by handling each and every aspect of it more professionally, efficiently and effectively.

Yoctel's Student Information is the "next generation" Student Information System (SIS) that provides all district and school site staff with a single, web-based point of access to student demographics, attendance, scheduling, discipline, grades, assessment history, examination, report cards, parent portal, student portal, gradebook, reporting, and more.
These solutions enable you standardize various processes leading to enhanced organizational capability and operational efficiency; minimized human intervention, reduced paper work leading to reduced man hours, more employee satisfaction and better monitoring of funds.
Features
Admission
Track student's progress from initial inquiry to admission & enrollment.
Student Information
Manage all aspects of student information and track academic progress in schools, zones, districts.
Enquiry
Increase your admissions by 40% atleast by keeping track on enquiries fast with Komm kiosk
Registration
Search & enrol for courses & simplify class registration.
Parent Login & Communication
Inform & involve parents on student's progress in real-time.
Fee Billing & Payments
Auto-invoicing & payment options for tuition, lab & other student fees.
Smart Attendance
Mark classroom attendance from mobile devices or via biometric/RFID.
Faculty Management
Manage faculty profile, schedule, syllabus covered & more.
Examination
Fast & accurate multiple choice-based online examination system for tests, quizzes, etc.
Smart Homework
Students can submit their assignments online. Instructors can review and assign grades for assignments.
Messages and Notifications
Automatically send Email notifications and SMS alerts and keep informed parents at each step.
Timetable Scheduling
Manage class schedules for different periods without conflicts.
Reports
Generate analysis and reports on student exams, fees , teacher performance report.
Role-based security
School administrators can provide students, teachers and parents with role-based access to information.
FAQ's
What is SIS? Is it Student Information System or School Management System?
It is both. We can provide either of the product based on your needs with customization of modules as required.
How can this SIS help me better manage my school?
We are looking for a complete school management system which can be customized according to our school process.?
Yoctel SIS is designed in such a way that any customization or addition /removal of modules are easy. New custom fields can be added in few minutes.
We have two campuses one is in Delhi and another is in Mumbai? Can we manage both these campus data using Yoctel SIS?
Yes. SIS generates reports for all your centers on single platform. We have customers with the same scenario.
We are a small school with 200 -300 students. Also we don't have a very high budget to purchase a costly solution.
Yoctel solutions are all cost effective and affordable in price. We do have different types of sales options based on the requirement of school or institute. Please Contact our sales team for more details.
How secure is my data?
YOCTEL takes security very seriously. We realize that your data must be protected from loss and unauthorized access, and must be available when your users need it. We maintain high security standards.
What kind of support do you provide?
YOCTEL is committed to providing the best possible user experience for Mentor. Our Support Team is available by phone M-S, 10am-6pm ET, and by email 24/7. There is also extensive online help available to users right from within the platform. We provide online interactive support via TEAMVIEWER, so you can share your screen and we can see exactly what you are seeing.
Do you provide training?
We certainly do. All new customers receive training as part of their initial setup. This can be fulfilled on campus or remotely. In addition, custom training is available as needed.
Do you have a Trial option to evaluate the software before purchase ?
We apologize as we do not provide any software on trial basis. We are very confident about our products and know the pain areas of using any educational product in detail. So all our solutions are tried and tested. Even though if you are not satisfied, you can ask for return money within 30 days after purchase of the product.
Already using SIS, and unsatisfied with vendor services. Wants to move to YOCTEL but afraid of re-entering existing data.
Data can be imported to Yoctel SIS in a span of time. Basic software implementation and configurations can be completed with in one business day. Leave it on us and relax.
We have computer department in our school. Can not we ask our students to prepare a software for us? Why you?
Priority of the student matters! SIS is developed after a considerable duration with a dedicated team including Domain Experts and Technology Experts working closely day and night and still maintaining it by adding new features & functionality. The team has assimilated entire concept and designed the solution. Undoubtedly, college students are equally competent to execute such task but building SIS like solution is not a case when student learn and develop the software. Secondly, the support and up-gradation of the system is more important. You can not expect desired outcome from a floating team of students which changes every year. Moreover, the staff (Faculties) and students are highly occupied with the educational activities of the curriculum.
We are happy with our current system, why should be automize our School?
Be updated. Technology has changed everything, everywhere. Technology has played an important role in every sector and eased the administration in all means to produce more output with less resource. All the dimension of the previous era is changed. In education sector you can track your student within/outside campus through RFID and Biometric, eliminate manual working, reduce operational cost, visualize the current position of the institutes with real-time Business Intelligence Reports. In the competitive edge has become essential to be updated with the technology to deliver best-in-class education.